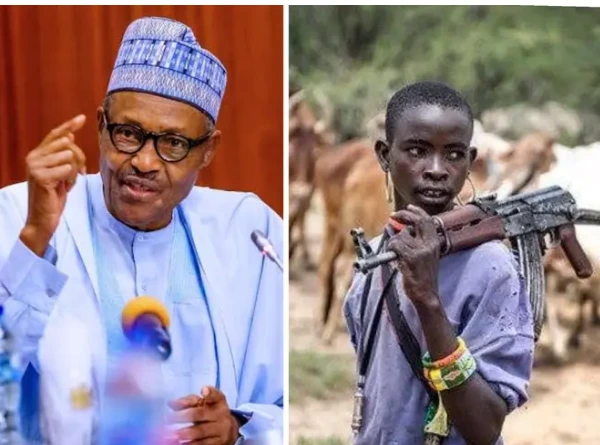 1 : Former inspector general of police is dead : The former inspector general of police Muhammed Gambo Jimeta is dead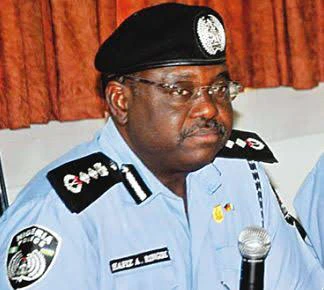 View pictures in App save up to 80% data.
According to reports he died on Thursday morning in Adamawa state . He is a man of great courage, a man full of wisdom and he always stand out for the truth . He was appointed as inspector general of police in 1986 .
2 : Don't put the life of your people in danger Fayemi tells governor hello : Kayode Fayemi the chairman of the Nigerians government forum had issued a strong warning to the governor of Kovi state, Yahaya Bello after he made a statement on COVID-19 vaccine .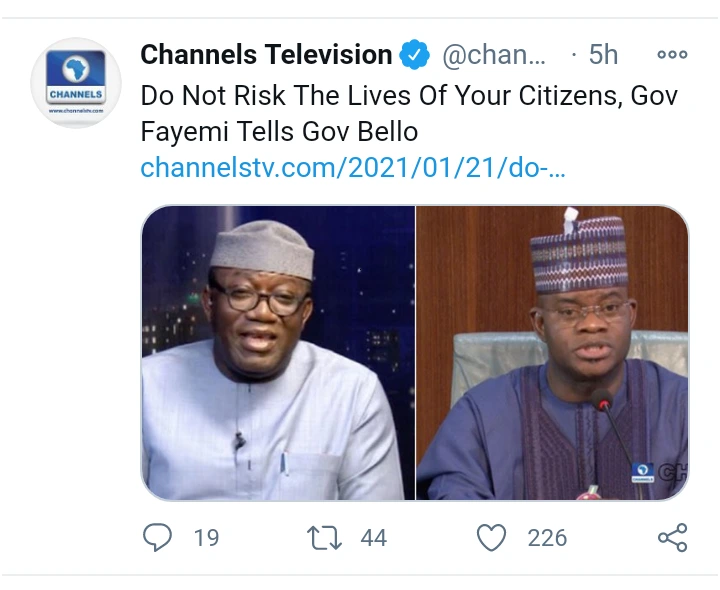 View pictures in App save up to 80% data.
According to governor Yahaya Bello he said that the COVID-19 vaccine that was produced are meant to introduced new diseases that will kill money .
In response to that Kayode Fayemi told him to tread with care so as not to put the life of his people in danger .
3 : President Muhammed Buhari gives new order : The rate at which cases of kidnapping and killings are happening in the northwest is becoming getting too much, travellers are even attack .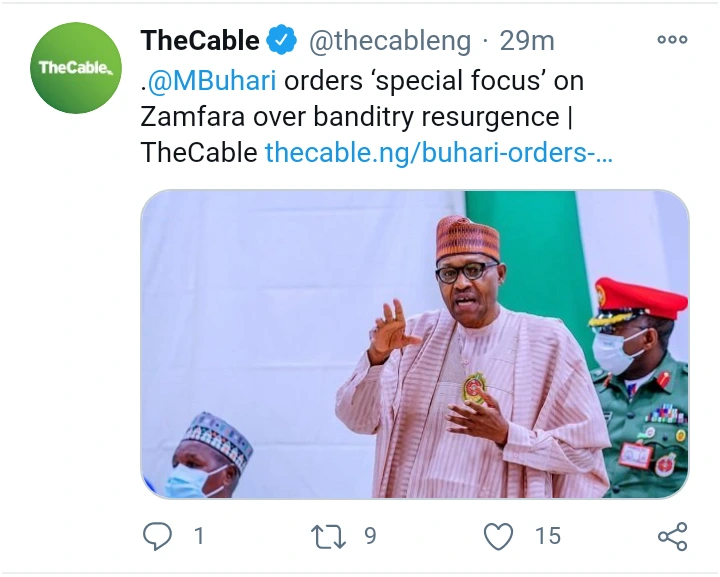 View pictures in App save up to 80% data.
President Muhammed Buhari special aide Garba Shehu released a statement saying that President Muhammed Buhari had issue a strong order that the National security Babagana Mungono should be watch Zamfara state .
This Happened after the speaker of the house of assembly wrote a letter to Buhari appealing to him that he should intervene in the frequent killing and kidnapping in the state .
4: Bandits unleashed another attack in Kaduna state : Kaduna state has also become another kidnapping and killing state. Early this month it was reported that four nursing mother were abducted alongside 18 people by bandits in the state .
According to reports a village head and three other people died in the recent attack in Kaduna state. Dogara Yahaya the village head and Reuben Adamu were murdered near Buruku town in Kaduna state .
The remaining two identified as Ibrahim Salisu and Abdullahi Saleh were also killed by the bandit .
Do you think COVID-19 vaccine is real ?
What do you think the federal government can do to stop bandits ?