Queen Elizabeth's Handbag Is Not For Fashion, It Is Use To Send Secret Message To Her Staff (Details)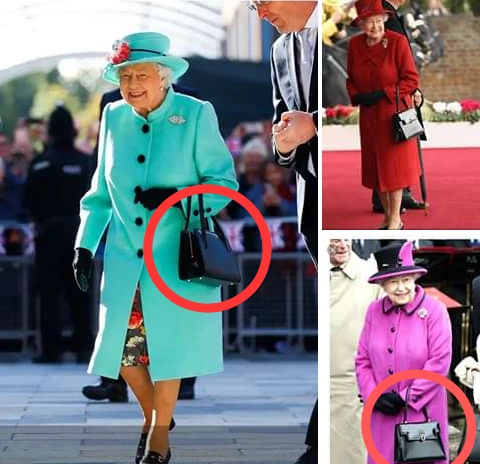 Do you know that Queen Elizabeth's handbag is used as a communication device? Have you ever wonder why she always carry her handbag to anywhere she goes.
The positioning of her handbag always send a secret messages to her aides and staff. If she change the position of her handbag from her right hand to her left hand, this means that she is ready to end a conversion.
When she drops her handbag on the floor, this means that she is tired of a conversation and she will like to be excused from it. If she is in a dinner and she drops her bag on the table, that  means that she wants the dinner to end in the next 5 minutes.
Apart from using her bag as a secret message, she also uses her ring too. Whenever she turns her ring, this beams that she wants to end a conversion.
You might be wondering that what could be inside her bag that makes it so special like this. According to a London Magazine, her handbag contains mint lozenges, reading glasses and a fountain pen.
If you are hearing this for the first time, kindly share this fact to other people so that they cab learn from it.
Thank You.