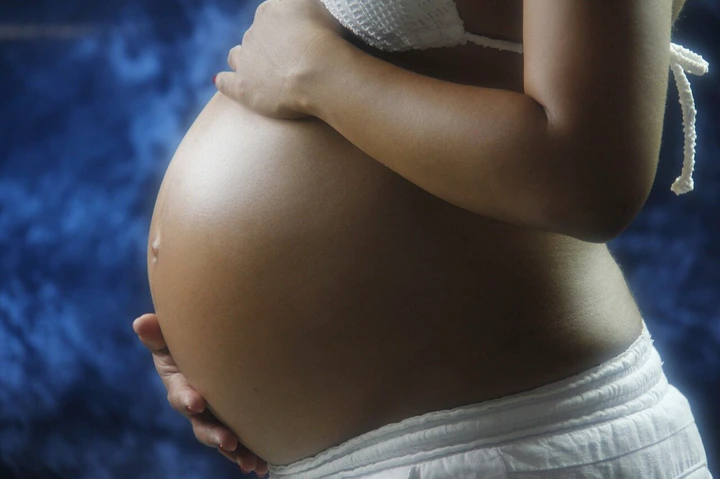 .Pregnancy is an important stage in womanhood that is accompanied by different experiences and challenges. As a man whose wife is pregnant, it becomes more important to do the things that guarantee her self-comfort and emotional satisfaction.
Due to the challenges associated with childbearing, men are advised to adopt certain romantic practices that will not only ensure the emotional satisfaction of their pregnant wife but also make the whole process of delivery smooth and less stressful.
Regarding this article, we shall be considering 6 authenticated ways to satisfy your pregnant wife as a man. See them below.
1. Give her more of your attention and care.
The stage of pregnancy is indeed a tough one for women, thus; they need their man to give them his full attention. Being around your wife and giving her all the attention she desires will equip her with the emotional and psychological strength she needs to scale through the childbearing process.
2. Sacrifice your personal comfort for hers.
Pregnancy, automatically drives a woman into a regular fatigue and body weakness, hence; she might become uncomfortable at some point, and she might also develop a new food appetite as well. When this happens, it is important as a man to avail yourself and give her all the support she needs. For instance; you should be willing to give up your favourite chair, bed or pillow if she wants it for her comfort or relaxation, or you should be ready to forgo your convenience or comfort to buy her the foods or fruits she asks for.
3. Play slight romantic games with her.
Pregnancy should not kill the vibes and fun in your romantic life with your partner, as a matter of fact; there are different suggestive games you can try together in this situation, they include; romantic truth or dare, the kissing game, telling harmless jokes, and even engaging in sexual practices. Doing this regularly with your woman during this period will help ease the pregnancy and also increase the bond in your relationship.
4. Take up the task of cooking and doing the chores.
It is imperative to understand that at this point of pregnancy, she is prone to fatigue and general body weakness, hence; it becomes considerate for you to help do the house chores and also prepare the meals as well, or better still; you can employ the service of a third party. Rendering this sort of assistance as a man will in no doubt increase the level of intimacy in your marriage.
5. Go outing on a date with her.

I know she is heavy and she needs a lot of rest, but do you also know she needs to be shown much love and beautiful places too? Taking your pregnant woman to interesting places like the amusement park, cinema, fancy restaurant and other beautiful places will improve her emotional and psychological state, and equally increase the bond in your marriage.
6. Buy her favourite food and fruits of her choice.
Sometimes, you should show her an act of love and care by gifting her with the things she cherishes. For instance, on your way back from work, you can decide to buy her a gift she likes, or an attractive and mouthwatering meal, or even fruits that are suitable for her condition. Doing this regularly will most likely make her feel loved and satisfied in the relationship.
Facebook Comments