Marriage is such a lovely thing that most people wish for, and everyone wants to be in a happy and harmonious marriage. Most marriages, however, are not like that. Make sure you are well prepared before entering into a marriage.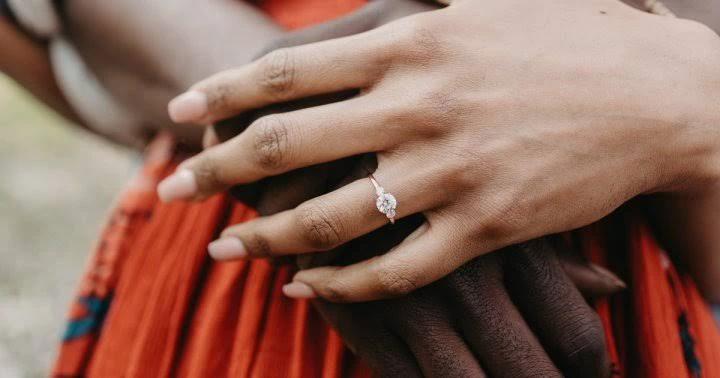 Marriage, as they say, is a school where you get your certificate before enrolling. Your marriage is heavily reliant on you as a man. Imagine a man who is unable of caring for himself; how will he care for two people? It all starts with you. Today, I'm going to tell you about some of the things that must be in place before you get married.
1. If you are aware that you do not yet have a stable source of income, I would advise you to take it easy before getting married. How will you fend for two when you can barely fend for yourself, is the question. Your days as a single person are not for having fun and wasting time. Now is the time to work on yourself and improve so that you can be the best.
How will you take care of two people if you can't take care of yourself? Have money before marrying if you desire peace of mind. This is because women like money, and if you don't give it to them, difficulties will occur. When a lady isn't given money for a while, you can see her true colors. A lady will put up with you for a while, but in a few weeks, she will completely change. In marriage, money makes people happy.
2. Please don't rush into marriage if you feel you aren't spiritually ready. This is because your spiritual life has an impact on your marriage. A family that prays together, they say, stays together. Your wife's faith will falter at times, and she will rely on yours to keep her going. A marriage established on God's basis will never fail.
3. Patience is another attribute that men must possess before marrying. You'll need the patience to deal with the drama your partner may bring. Try to figure out when it's appropriate to speak and when it's not.
4. How mature are you? This is a crucial question that reveals a lot about your marital life. Marriage will put your maturity to the test, even if you believe you are mature. You must first ensure that you are mature enough to make difficult decisions before embarking on this marriage adventure. You may be forced to choose between your wife and your mother on occasion.
A situation like this requires wisdom. Don't be a conceited jerk! Make your choice carefully before making a decision. If you're the type who can't seem to make a decision on your own. Please don't rush into marriage, even if your mother has been assisting you with your choice of wife. In your marriage relationship, your mother should not have the final say.
Facebook Comments