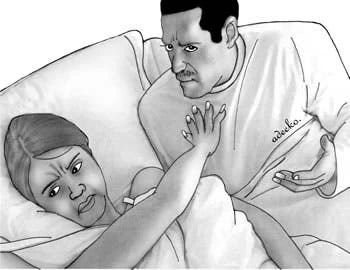 View pictures in App save up to 80% data.
According to a news that was posted by the Nigerian Tribune this morning, it has been alleged that a reverend father of a Pentecostal church located at Chelston in Zambia, has been charged to court, after he was accused of coming adultery with the wife of his church member, as she also gave birth to a child for him.
According to the information that was given, it was made known that the wife, whose name was given as Ruth Musonda, 23, started a relationship with the Reverend in June, 2019,as her husband, Omedi Musonda, got to know about their relationship in a phone call, while his wife was talking to the reverend.
She narrated to the court that the illicit affairs started when she and her husband were being accommodated at the church, as they just came from Mpika.
Ruth said the reverend proposed love to him and they started enjoying each other inside his office and that as at this time, she denied her husband from sleeping with her and when she got pregnant, she told the reverend and he didn't deny it.
While the husband of the woman was talking, Omedi told the court that he knew about their relationship through a phone conversation between them and that when he confronted the reverend, he begged him to keep it as secret, as he promised to pay him K35,000 but, he refused to pay him and later changed his mind that he didn't commit adultery with this wife.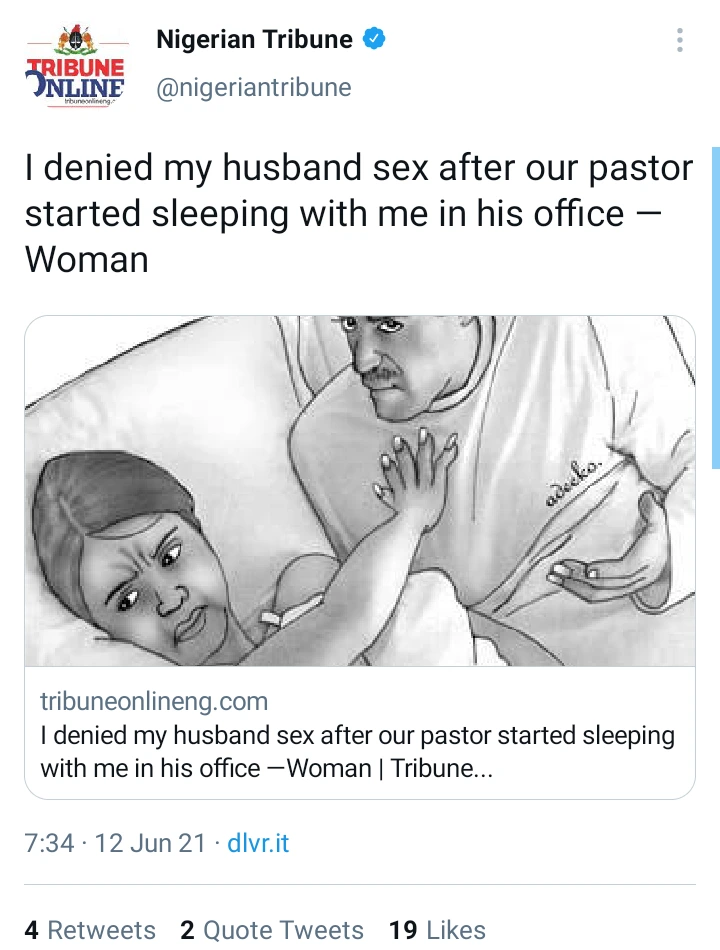 View pictures in App save up to 80
Facebook Comments