Egusi soup is a type of soup that is loved by many. Almost all the people around me likes egusi soup. This soup brings out a good feeling after eating it.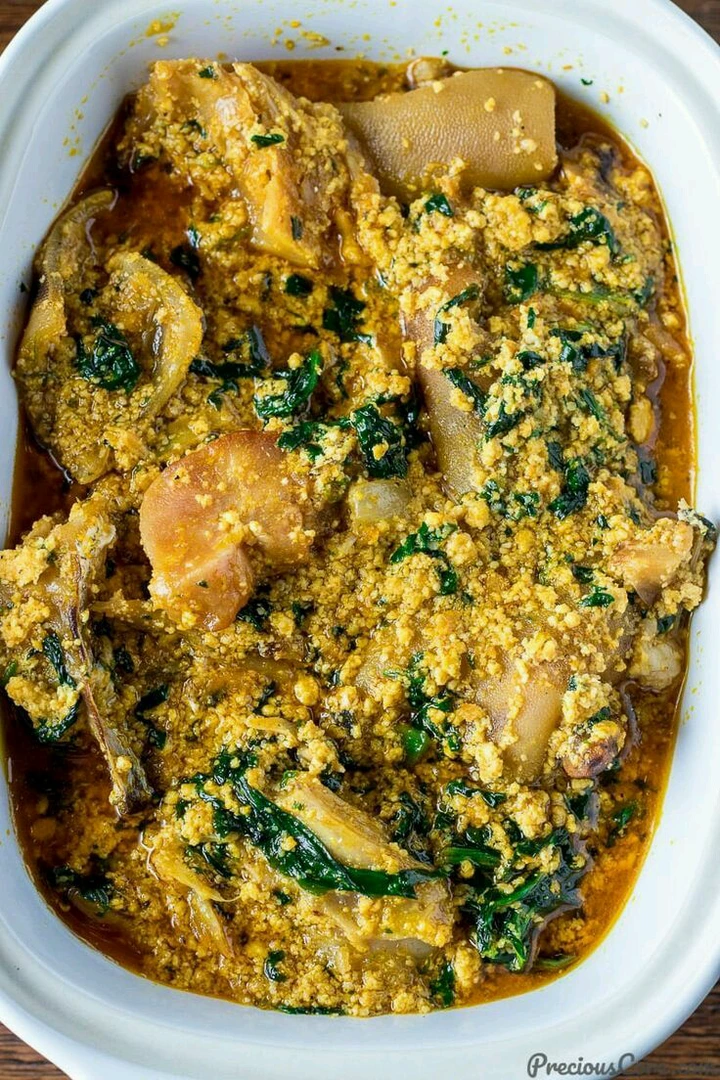 View pictures in App save up to 80% data.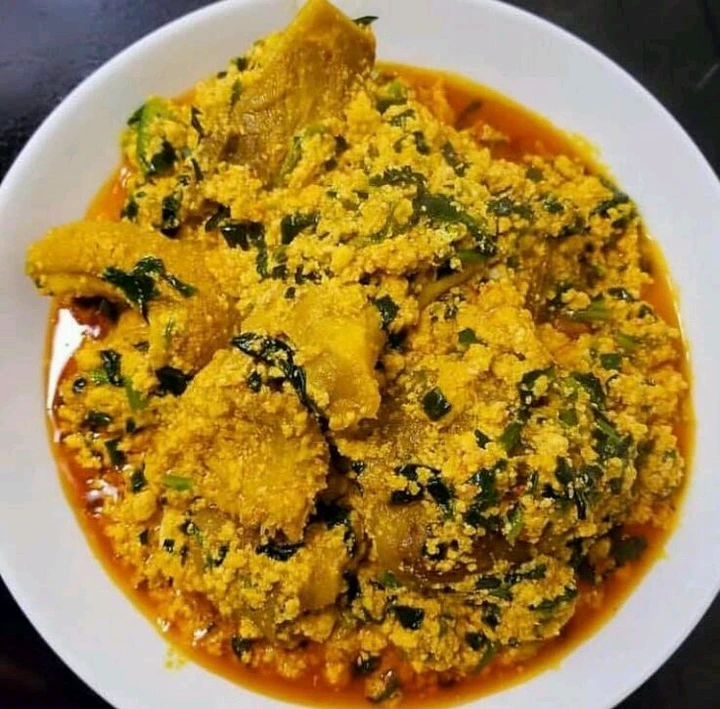 View pictures in App save up to 80% data.
I love egusi soup so much.
I will be showing you how to cook a very simple and delicious egusi soup.
Ingredients
Dry fish
Kpomo
Uziza/ bitter leaf/ ugu
Maggi
Salt
Onion
Stock- meat or chicken
Palm oil
Crayfish
Pepper
Method
cook your stock, kpomo and dry fish to taste in one pot.
When the stock is done
Add your grinded egusi to it
Add oil; allow to boil for like 10 minutes
Add your crayfish and pepper
Cut a little onion into it
Allow to boil for another 10 mins
Make sure the egusi is done; you can check that by tasting the food
Add your salt and maggi to taste
Allow to boil a little, then add your vegetable and allow to boil for 5 minutes.
Serve with what you prefer.
Tell me what you think about this meal.
Don't forget to like, share and follow me for more cooking update
Facebook Comments